The R&B singer's award show attire raised eyebrows and sparked debate.
The 2022 BET Awards were certainly dramatic and contentious for a variety of reasons. Among these controversies, many viewers are questioning Summer Walker's red carpet attire.
Some admirers were taken aback by the "Playing Games" singer's costume, which, except from a few little gold plates, entirely exposes her breast. She also donned jewellery inspired by Hmong culture, an indigenous tribe of Southeast Asia, which many found offensive.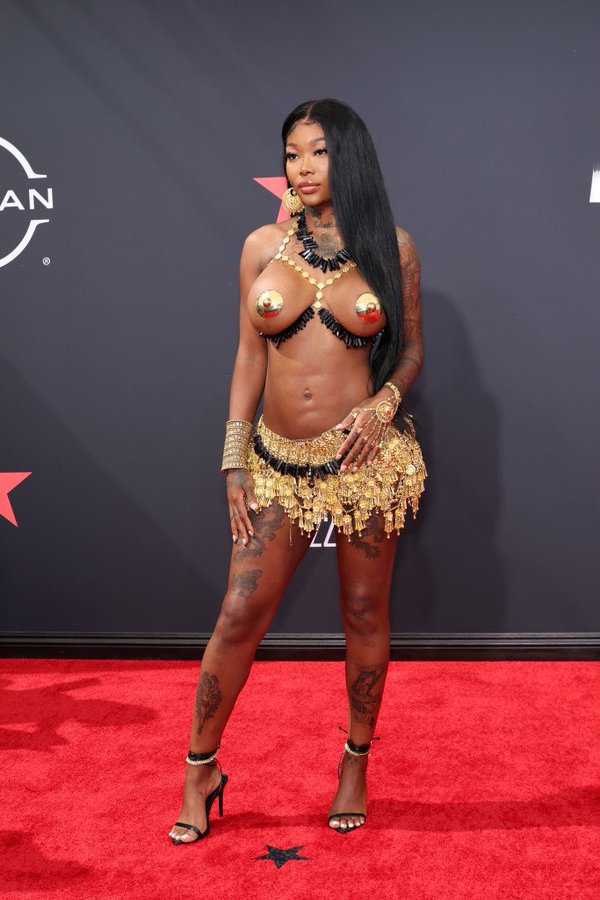 This year, the 26-year-old singer was nominated for Best Female R&B/Pop Artist and the BET HER Award. Even though she did not win, she drew a lot of attention during the exhibition. She verified reports of her pregnancy only days before the BET Awards and expressed delight and tranquilly.
not summer walker appropriating & sexualizing hmong culture smfh
Hmong people are mostly found in Southwest China, Laos, Myanmar, Thailand, and Vietnam. Summer Walker's sexualization and inappropriate use of culturally significant jewellery drew criticism from online commenters, especially after her stylist admitted to borrowing from Hmong culture. Others didn't feel right from the start.
Idk why summer walker think that this was okay lol 😂 Girl… Bet Awards wasnt ready lmao 🤣 pic.twitter.com/bRGDYt8azU
You reaching cause even Africans wear similar necklaces. Ya'll always on standby to complain about something
Users on Twitter also reacted to another outfit Summer Walker showed on Instagram, a white bikini with Hmong jewellery. For what it's worth, she did mention on Instagram that her BET outfit was "inspired by traditional Hmong jewellery," but fans thought it was too little, too late.
Here are some more comments on the R&B singer's fashion choices:
it's the way everyone completely ignored and forgot about summer walker being xenophobic before too…

society rly DOES NOT care about cultural appropriation when it comes to asians. 😐😐😐 https://t.co/7yV1r13ulN
I actually admire Summer Walker's idgaf attitude. No matter how much she gets dragged or gets called names she still does her publicly. That's something I will always respect
Summer Walker culturally appropriated my culture. I am Hmong, and to see an POC artist disrespectfully wearing MY traditional accessories as a sexual outfit is not ok. What she is wearing as a bikini and skirt are called "xauv."
I'm convinced Summer Walker doesn't have a stylist cuz what the hell is this🤦🏽‍♀️ #BETAwards pic.twitter.com/rz1dMCWfl0
Let us know what you think of Summer Walker's fit and inspiration selections in the comments section.
———